Hydraulic Cylinder Tubes and Taiwan High Quality Honed Cylinder Tube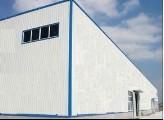 Honest Prosper Industrial Co., Ltd. is a specialized company of Hydraulic Honed Tubes, Honed Tubes, Hydraulic Honed Tube, Metric Honed Tubes, Stainless Steel Honed Tube, Hard Chrome Hollow Bar- Internal Honed with External Hollow Piston Rods, Hydraulic Cylinder Rods,Hard Chrome Bars, Hard Chrome Plated Bars, Honed Tubing, Pneumatic Cylinder Tube, Aluminum Air Cylinder Tubes, ; any kinds of Tube &Hard Chrome Plated Shaft for Automated Machinery;Seamless Stainless Steel Tubing, ASTM A554 Stainless Steel Tube & Rods; Furniture/Sanitary-ware Structural Cold Drawn Steel Tubes, Seamless Precision Carbon Steel Tubes/Rods, with all kinds of Hardware products and machines parts, Hard Chrome Plated Piston Rods, etc.
We export over 95% with oversea. Likes USA, Europe, Australia, Mid Ease, Asia…and get a good appreciation from our customers. We'd also like to inform you that OEM & ODM of all kinds of our products are very welcome as well; as a matter of fact, we had a lot of successful experience with our customers all over the word, the qualities of our products are definitely guaranteed.

Management Concept
Insisting to be the best is our guarantee.
Honesty / Positive / Innovation / Quality is the top priority / Customer's satisfaction Professional Quality Climbing up to The Top of The World Progress is our most important products; Top-Most Quality / Prompt Shipment.


Product Selection
Pneumatic (Air) Cylinder Tubing
Hard Chrome Plated Steel Bars
Stainless Round Tubing Products - Mechanical Tubing
more